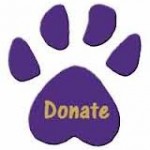 Looking for the perfect gift! Gift the give that gives back! With a donation to Beamsville 4Paw Rescue, you are making a lasting difference in animal's lives. Whether you are offering a personal donation or making a donation under someone's name, your gift will help us save animals from suffering and give them the expert treatment and care they deserve.
2017 has been a difficult one for Beamsville 4Paw Rescue – from rescuing over 98 abandoned cats at the Merritt colony, to cleaning up the Beamsville Trailer park and our latest efforts to rescue over 26 Persians from a breeder that only valued the cats for her financial gain, it's been busy, heartbreaking and hopeful all at the same time. But we are happy to say that with everyone's support over the year we have rescued over 550 pets this year and found homes for over 500. Although many are still in the healing process, they will be up for adoption in the New Year.
Give the gift that keeps on giving this year by making a donation to Beamsville 4Paw Rescue. All donation amounts will receive a tax receipt, as we are a registered charity.
From us and all the animals in our care, thank you for your support!