Beamsville 4Paw Rescue is a group of dedicated animal lovers who open their hearts, their wallets and their homes to abandoned, lost, and feral animals looking for forever homes.
All our Staff are volunteers who have full-time jobs but who dedicate their time and their own money to helping our community. We are a Non-Kill Rescue. Our program does not have shelters or kennels but depends on a private foster home within the Niagara and surrounding areas.
Many times we are asked why we dedicate all our extra time and money to rescue…
Here are a few FEW STORIES that have touched our hearts and give us the reasons to continue!
We wish to thank everyone who has donated their time, money, fostering and adopting our rescues. Without you we would not continue adding to our Happy Endings!
.
Tricksie is just a 5 month old kitten, weighs 4lbs, and was rescued on March 13th, 2017.  Tricksie was wearing a non breakable collar which bounded her front leg and neck, forcing her to hop around on 3 legs.
That is not the worst thing, however. Tricksie is also wounded and has a badly infected leg and tail which made Tricksie very ill. Tricksie's tail is so badly infected, it WAS AMPUTATED IMMEDIATELY.
Tricksie is one of 5 kittens/cats that were rescued a few days ago. Tricksie's owner passed away unexpectedly with a heart attack in his home, and was not found until 3 weeks later. Sadly enough when the owner was found, the authorities boarded up the house with all 7 kittens/cats inside, as any relatives of the owner could not be located. Thanks to a caring neighbour, Beamsville 4Paw Rescue was notified about the situation and action was taken to save the animals. The authorities boarded up the house due unsafe conditions of the home, but did leave a cat door open so the pets could find a way out of the house.  As of today we have rescued 5 cats and there are 2 to go. The more time that passes however, the worse condition the pets will be in.
Thanks to Shawn & Amanda she found her "Forever Home" on March 27th 2017.
.
Trintiy
Oct 2015
Our Trinity has been with Beamsville 4Paw rescue since she was three weeks old. She was rescued from a farm where there were many cats, and the farmer was in process of putting the cats down in his own way. This is when Beamsville 4Paw rescue stepped in to save the lives of the kittens.
Trinity, named after the cat like character in the movie The Matrix, was near death. The veterinarian caring for Trinity said it would be a miracle if she lived. Proper health care, nurturing, and love were the treatment to help make Trinity the living miracle she has become. Her illness has left her with a slight tilt of her head, as the fever has affected her ear drum when she was rescued. Unfortunately, this slight tilt leaves our Trinity to be overlooked by potential adopters for almost a year.  Thanks to our foster Alex and her parents fell in love with Trinity loving nature and gave her a "Forever Home"
.
Sobey
Aug 2015
A caring and involved community plays a vital role in assisting Beamsville 4 Paw Rescue with it's mission in rescuing, bringing animals back to batter health, and finding loving homes for these animals in need.
Beamsville Sobey's grocery store discovered an injured three week old kitten going through their garbage, desperately looking for food. While attempting to feed herself, "Sobey" ended up cutting her entire neck, while eating from a tin can with the lid still attached.
Sobey's contacted Beamsville 4Paw Rescue to inform us of the kitten and to see if we could rescue her. Sobey's store manager Nikki would not allow trucks in the loading docks until she knew the little kitten was safe.
Upon capturing little Sobey, Beamsville 4Paw rescue also discovered maggots in her stomach. Immediate veterinary care was needed, and Sobey was safely monitored, and needed to be checked frequently to ensure that no infection was  in her wounds, and that everything healed properly.
On Sept 20th 2015, it we were overwhelmed with joy and pleasure  to announce, that our loveable grocery store survivor Sobey has been adopted by the Gavin family who fell in-love with Sobey from the start. This family totally understands Sobey and her need for slow integration into their loving home, where Sobey is comfortable, and at peace knowing she is in a forever home of love and care.
It is the hope of Beamsville 4Paw Rescue that everyone follows this wonderful example of Sobey's Grocery store in contacting Beamsville 4Paw Rescue whenever an injured or stray animal is discovered. Again thank you to Sobey's grocery store for their caring and diligence in helping save another animal, that will experience a new life in a caring, loving home.
Scrappy 2
January 2013
We hear cat screaming at night and most people would think that its wild cats fighting or the neighbours cat. We as a rescue feel that there is no such thing as a wild (Feral) animal, just those that have never had the opportunity to have love, food and hope for a future. You can tell just by looking at him that "Scrappy" has had a tough life. He has been fending for himself outside for 3 years since his family carelessly moved away and abandoned him. Many people in his neighborhood were afraid of him because he used to yowl and cry so much. But he wasn't doing it because he was wild or feral or just wanted to be annoying. Scrappy had so many injuries including old broken legs that have mended, infected cysts on his body, a damaged eye and many other health issues that he was crying for help! Kind people in his Beamsville neighborhood fed him but poor Scrappy didn't trust anyone enough to let them help him yet. Other cats beat him up and maybe even a wild animal such as a raccoon. Scrappy finally had enough of fending for himself and we were able to catch him and get him some much-needed medical attention, including neutering. His injuries have healed and he is getting some much-deserved rest, food, comfort and love! Now that he is no longer in distress or has the terrible job of fending for himself 24/7, Scrappy is concentrating on being the biggest Love Bug you could ever meet in his new "Forever Home" thanks to Helen.
Chrissy & Tim Horton Kittens
November 2012
A Mother loves right from the start. She holds her baby close to her heart, feeds them, nourishes them and protect them with her life. Sounds familiar! Are animals that different from humans?  Here is a story of one Mother Cat who found 4 3 weeks old abandoned kittens in the Dumpster  at Tim Hortons and a few good people in the neighbourhood who helped these kittens survive.
Beamsville 4Paw Rescue receives a call from Paul at Tim Hortons asking us if we could help rescue kittens. Someone dropped them in the dumpster a few weeks ago. He was feeding him but could not catch them but explained that they were only the size of his palm.  They  were crying looking for their mother when another abandoned black & white cat answered their calls for help. The black & white cat we call Chrissy was also dropped off at Tim Hortons to fend for herself a few months ago and Paul was also feeding her.
When we arrived the kittens were huddled around the surrogate Mom and she was calling them to safety. The next five days were a challenge, not only did we try to bate the traps with favorite food but we knew that we had to gain the trust of Chrissy. If Chrissy felt threatened then so she would allow the kittens to come out from hiding. It always amazes me how a mother intuition and love to protect  babies in front of their own. Little did she know that we were here to help.
We finally trapped all four kittens and poor Chrissy would not go into the trap. The kittens were safe and in a foster but their cries for Chrissy broke our hearts.  Trying to trap Chrissy was extremely difficult as she keeps crying for her beloved babies she cared for. No favorite foods would bring her into the trap, until we had an idea of putting a recorded call of the kittens in a crate to bring her in. When Chrissy heard the cries she started running towards the crate but still would not go in. Finally the quick actions of the volunteer grabbed Chrissy and put her into the crate.
Heidi
September 2012
I will never forget that day when Beamsville 4Paw Rescue received a call to surrender Heidi. The owner said "My heart is growing weaker every day and giving up my beloved Heidi may just be the end of me!". The owner hearth was getting worse every day with heart failure and other health issues. He spent every minute of Heidi's life as best friends. He wanted to make sure she would be in a loving home that would continue to bring her on walks and treat her like part of the family.
The day Heidi was adopted,  the original owners came to say good-bye. It was filled with tears of sadness, joy and most of all love. One man's dream of finding the perfect family came true! Thanks to Nancy and Bill and her new sibling Teea (Dog), Heidi is in a wonderful "Forever Home". Nancy who has recently become a volunteer with Beamsville 4Paw Rescue shares stories of Heidi and I still find myself tearing up of happiness and remembering the day Heidi began her new life.
Dolly
(Our Treasure Box)
March 2012
After all the years we still are amazed how cruel people can be and how other people can be so thoughtful. Beamsville 4PawRescue was shocked, a cardboard box, taped up with packing tape so no air could circulate, was left on a doorstep.  The person who found the box called us as she heard cat cries coming from the box. When we opened the box, it was filled with blood and a pregnant cat. We rushed the cat to the vets as the babies had all shifted to the side and the mother couldn't hardly breathe or stand. There was a 4-inch cut on her side that was about ½ inch deep. Someone took a knife and cut her side open to kill her and her babies and left her to die in a box. The mother, who we now call Dolly, was in critical condition.
Looking in Dolly's eyes I only had one choice,  "Safe her life and her babies".  Waking up every 2 hours, holding her in my arms to feed her and do wound care we created a strong bond. She would grip my arm and lick my hand to say thank-you and I knew then, she was my little Dolly in a "Treasure Box".
On April 2nd 2012 – 7:30 pm, Dolly gave birth to 8 healthy beautiful babies (Itzy, Bitzy, Dexter, Sophia, Forest, Hadley, Ellie and Lilly).   As I held her wound closed, she gripped my arm and look into my eyes for love during the delivery. I must say it was the hardest delivery for both of us. She was exhausted after giving birth but still came over to me to give me kisses of thanks.
Thanks to Marilyn and Krystana for giving Dolly and her Baby Lilly a "Forever loving Home". A special thanks to everyone that has also given her babies a loving home.
Maggie
February 2012
They say that the hardest acts of kindness are the deepest kind of love. Sometimes we have to make decision that are not good for us but for our 4-legged friends.  Maggie was brought into the Humane Society by the original owners as she desperately had to surrender poor little Maggie, who was only 4 months old at the time. She was going in for an unexpected operation that would remove her legs and maybe her life.  The Humane Society couldn't not accept Maggie as they were on strike. One of our volunteers was behind her in line to help walk the dogs, she heard the owner desperation in her voice and offered to find a home for Maggie.  The owner started to cry and kissed Maggies head for one last time, took a deep breath and said "Please find a really good home for my baby"?
We have not let her down as Maggie is still in the Beamsville 4Paw Family. One of our volunteer family members (Cheryl and Carl) fell in love with Maggie and have given her a "Forever Loving Home"
Billy (Now Chilly)Febuary 2012
Beamsville 4Paw Rescue was contacted in February 2012 from a concerned neighbour that she was hearing cat cries from an abandoned apartment next to her.  The owners of the apartment moved out 4 months ago and have not returned. When one of our Volunteers arrived there was poor Billy all alone with no furniture, his litter box was overflowing, and an old large bag of food open that keep him alive. It did not take long to adopt sweet Billy but he did come with emotional scares of abandonment and other issues. Billy was fearful of any doors closed. (closet, bedroom and even cupboard doors), Billy would wake in the middle of the night and start crying out if he did not see you. It took months and a special person like Leslie to go many nights without sleeping, holding him and keeping doors open but she would not give up on Billy.  Today Billy has 2 other siblings and a loving  home.
Janine
November 2011
 A Volunteer at a local Humane Society contact Beamsville 4Paw Rescue in a desperate plea to save Janine life.  Janine was NOT in a "non-kill" shelter so it's literally been a matter of life or death for Janine.  Since Janine showed signs of aggression the shelter would not adopt her out to the public and depended on rescues. Janine last day of life would be November 11th, 2011.
Janine had an ear infection since she arrived at the shelter 2 or 3 months earlier and has never been groomed or cared for.  Janine was put on the stray side of the shelter where no public can see her. One of our Volunteers answered the call to save Janine life. In a desperation our volunteer brought Janine to get groomed and started to find her a home. During grooming we noticed that Janine could hardly walk. Her feet were badly cut and rocks, twigs and mud were between her feet like cement. She was treated for her ear infection and given the extra care she needed. After grooming Janine became a new dog and her signs of aggression were actually just signs of pain and suffering.
On November 11 2011 just 30 minutes before the shelter would end her life we found her a "Forever Home". Today Janie and new owner Frank take daily walks and enjoying watching TV in front of a warm fireplace.
Scrappy 1
1997
Meet Scrappy! This is where it all began. Many times we are asked how Beamsville 4Paw started and we refer to this story and photo. Two people going for a walk and hear small cat cries for help coming from under a wood pile. Do you walk away and assume it is someone's Cat or do you make the choice to "Save a Life"?. We were not a rescue then just people who love animals. When we started following the cries and were shocked to find a helpless cat with broken legs and open wounds lying in a middle of a mud patch. We had heavy rain the past few days and construction was all around us. The cat looked like it was trying to find shelter in a woodpile and it fell on top of her. We started moving the wood pile and wrapped the cat in my coat so we can bring the cat to help. When we looked down a small  starving, cold and almost lifeless kitten gripping a boot was there. The kitten was saying "Please don't forget about me". That kitten is now known as Scrappy. Today Scrappy is living in a warm loving home and is the first one to snuggle up to you when you are sleeping or watching the TV. I often visit Scrappy and hold him with tears in my eyes and thank him for reminding me why I started  Beamsville 4Paw Rescue. We do make a difference and save life's. This is what Rescuing is all about, every animal deserves to be loved and cared for!
We're making news!  Check out the links below.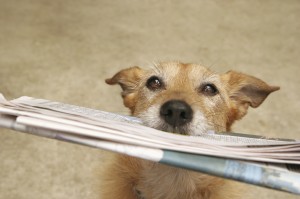 Sheltie Rescued – 2005
From the heart- July 2011
Scooter Story-July 27-2011
Wheels For Scooter- July 28th 2011