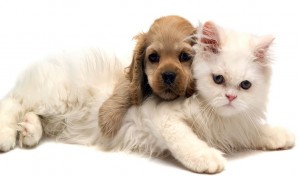 Since the year 2000 we have found "Forever Homes" for many abandoned, lost, and feral animals.  However, there are many other great services that we can offer you and your pets.
–
Pet/House Sitting

: Going Away! As you know, your animal companions adjust better to your absence and experience less anxiety and stress when they remain in their home environment. If you are looking for dependable, affordable, true and honest company, we are here to help! Contact us for a quote today.

Pet Parties

: Beamsville 4Paw Rescue would like to spend your Birthday with you!We have a pet birthday room where you and your friends can enjoy kittens, puppies and other animals to share you day!

Meals on 4Wheels

:  Every Sunday we provide food to many families in our community who cannot afford food for their own pets or feral cats that they are feeding.  On average, we provide up to 8 cases/bags of food for cats, dogs, birds and other small animals.

Spay/Neuter Service

: Throughout the years we have built strong relationships with Veterinarians, Pet Clinics and Pet Stores to help with the care of our animals.  We can offer preferred rates to Spay/Neuter for your own pets and to those you might care for outdoors.  Help us resolve the overpopulation problem!  Be a part of the solution!

Flea Prevention

:  New to our service is our Monthly Flea Prevention drive.  Did you know that even indoor pets can get Fleas?   For just $20 we will come to you and apply Flea Prevention to your pets and your outdoor pets.  Both your indoor and outdoor pets will love you for it!

Lost or Stolen Pets

:  Is your Pet Lost or Stolen?  We have a network of wonderful people who will post your flyer on the internet, in newspapers and pet locations that will bring your pet back home safely.  Email your pets picture along with a description of your pet to us at info@beamsville4pawrescue.com or call us at 289-447-1108. Please include photo and full descriptions of Pet with your contact information. There is no fee for this service.
 For more information please email us at info@beamsville4pawrescue.com